PayPal, the trusted leader in online payments, enables buyers and businesses to send and receive money online. PayPal has over 100 million member accounts in 190 countries and regions. It's accepted by merchants everywhere, both on and off eBay.

Is it safe to use?

PayPal helps protect your credit card information with industry-leading security and fraud prevention systems. When you use PayPal, your financial information is never shared with the merchant.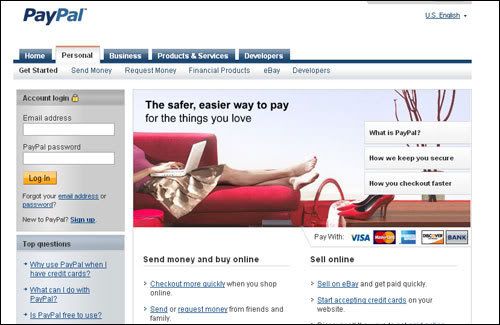 To register:

1. Click this link - https://www.paypal.com/ph/mrb/pal=7CCYDDG7HWJUE to register to PayPal or you may click the banner below:




3. Click on the 'Sign Up' button. The 'Sign Up' link is located at the bottom of the 'Account Login' box.
4. Select your desired account type. The different account types have different fees attached to them. Click on 'Get Started' underneath the type of account chosen.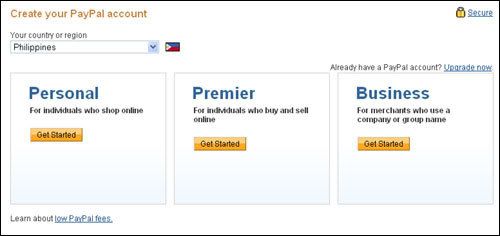 5. Enter your contact information (name, address, email, etc). Use your current email address so forgotten passwords can be retrieved.
6. Choose your password. Password must be at least 9 characters long. Save this information in a secure location.




7. Agree to the User Agreement and Privacy Policy. PayPal will automatically send you a confirmation email once you click 'I Agree, Create My Account'




8. Open your email from PayPal and click on 'Activate,' this will activate your account and open your PayPal account in a new window.