First of all, let me greet all the readers of my PTC site a Happy New Year! It's really a wonderful way to start my new year because I got paid by RoudyCash for the first time. Hopefully there will be more honest and paying PTC sites like RoudyCash on the year 2008.

Here's my payment proof:
$2.00 straight to my AlertPay account! Thanks RoudyCash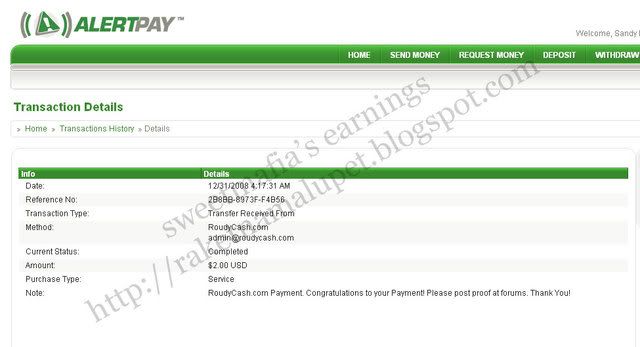 If you haven't joined yet, please join under me by clicking the banner below. I am sure you will never regret joining. $2.00 is so easy to reach.